Thermal and Sound Insulation Cementitious Mortars
Thermal Insulation cementitious mortars based on recycled wastes of polyurethane and polystyrene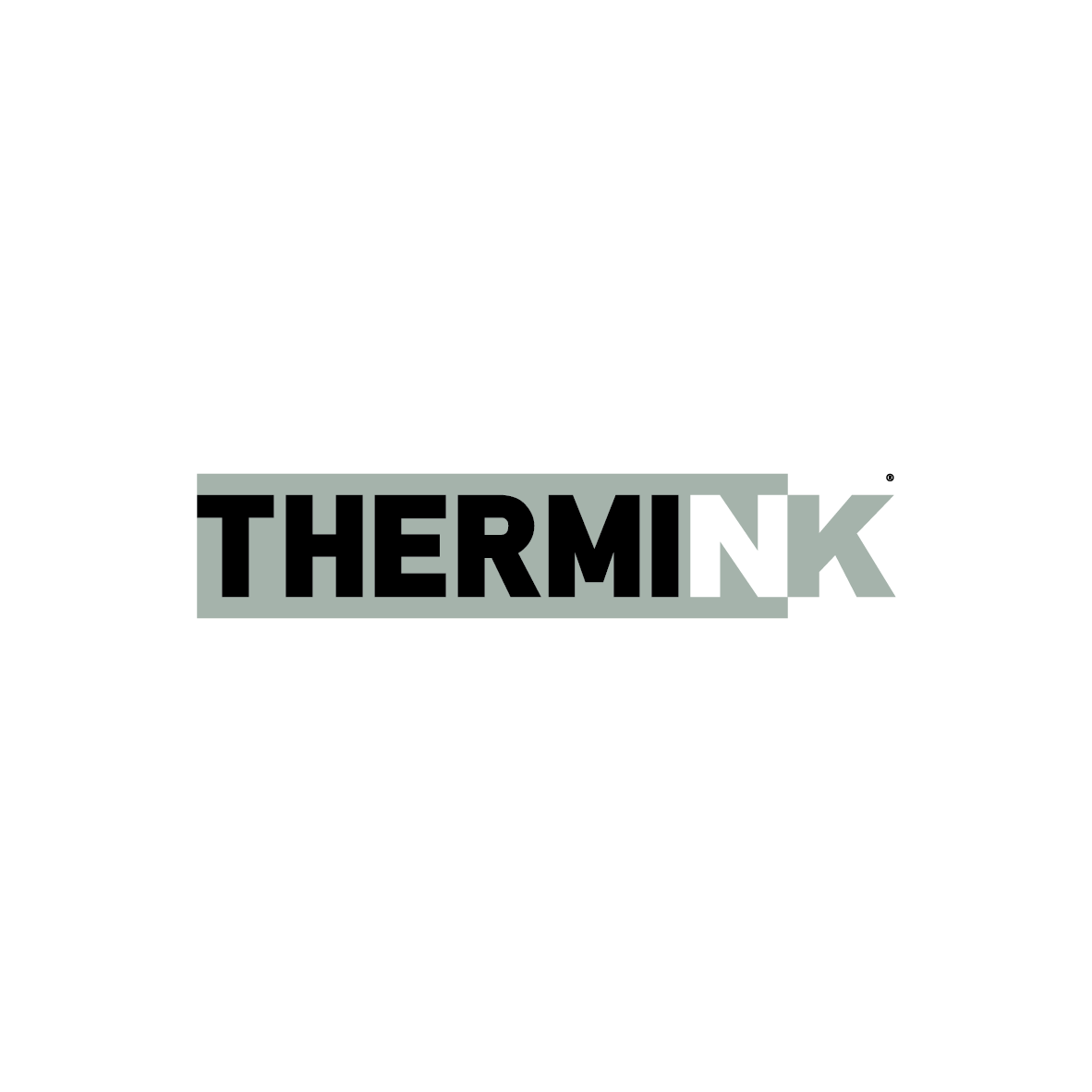 Thermal Insulation cementitious mortar based on recycled polyurethane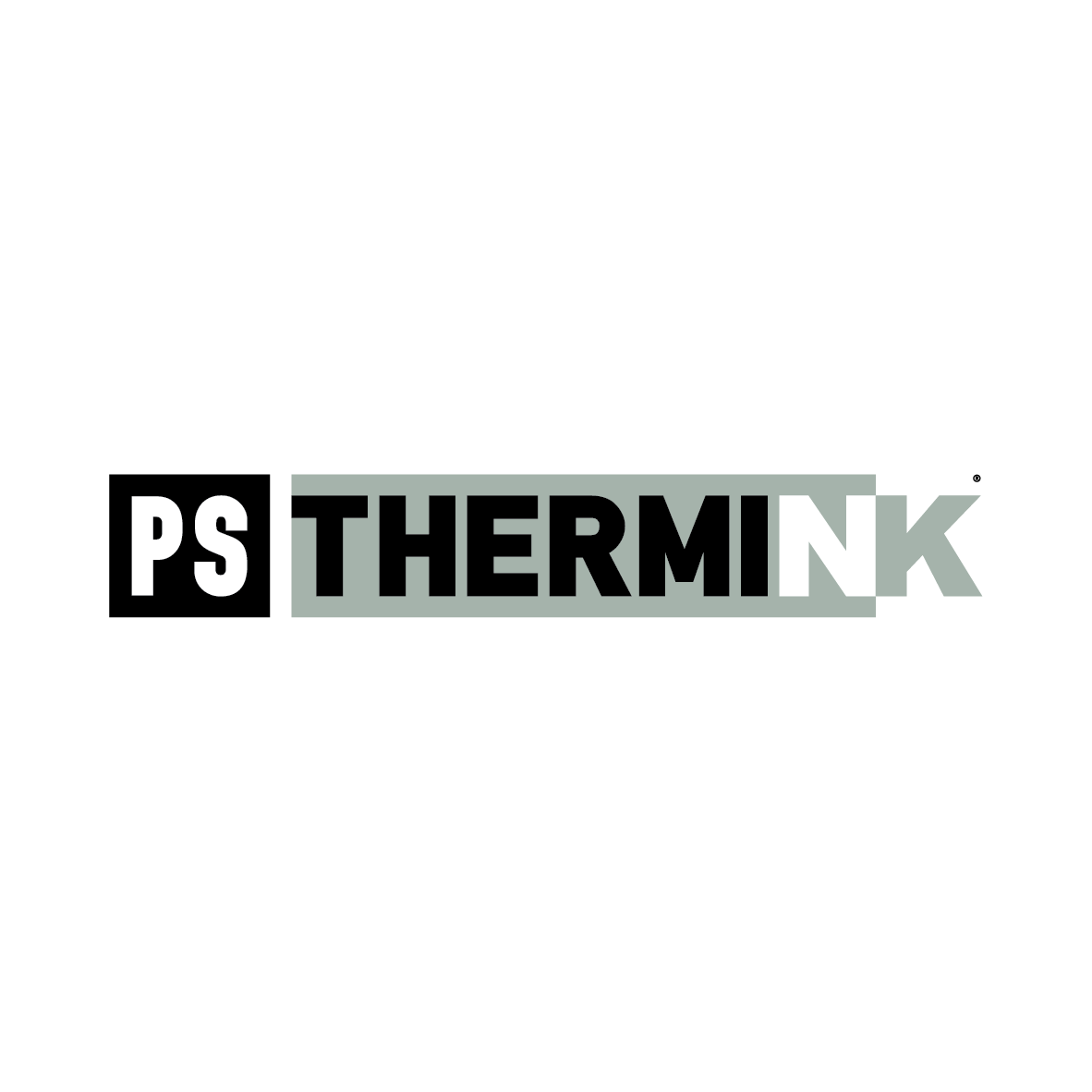 Thermal Insulation cementitious mortar based on recycled polystyrene
The products mentioned above were developed by our company as part of our initiative to effectively manage waste generated from the production and use of polyurethane and polystyrene products, such as sandwich panels. Previously, polyurethane and polystyrene waste were improperly and unlawfully disposed of in landfills. However, the government of Cyprus has recognized the importance of waste management and has enacted legislation mandating the recycling of polyurethane and polystyrene materials.
The whole project was divided into 5 stages:
Development of a comprehensive polyurethane waste management system, aimed at recycling waste generated during the production and utilization of polyurethane products. This system not only enabled our company but also facilitated other companies in fulfilling their legal responsibilities concerning polyurethane waste management, as stipulated in the Waste Laws of 2011 and 2012 implemented by the Cypriot government. Nicolaides & Kountouris Metal Company Ltd holds the exclusive license for Polyurethane Waste Management in Cyprus.
Research and development of cutting-edge technologies for designing and fabricating advanced equipment dedicated to waste management and processing. Additionally, development of specialized equipment for producing thermal insulation cementitious mortar, utilizing industrial waste and surplus rigid polyurethane foam as raw materials.
Production of a polyurethane cementitious mortar (THERMINK) with unique physical, thermal and mechanical properties which is primarily composed of 90.5% rigid polyurethane foam (by volume), cement, and other additives.
 4. Extension of existing license for managing polyurethane waste to include expanded and extruded polystyrene waste. The extension enabled processing of polystyrene waste to produce a new cementitious mortar product (PS THERMINK) with equally distinct physical, thermal, and mechanical properties. Moreover, the initial waste management system was further developed and improved for even better results.
 5. Optimization of the mortar production system by leveraging European Programs. The system can be implemented worldwide by companies seeking to convert polyurethane and/or polystyrene waste into eco-friendly, user-friendly, high-quality, and cost-effective materials (THEMINK and PS THERMINK).
Both THERMINK and PS THERMINK are packaged in 75-liter paper bags, and their use only requires mixing with water. The two products are used for thermal and sound insulation of floors, flat roofs, and ceilings. Additionally, they are suitable for filling voids and gaps due to their low relative density (special gravity).
The mixing process is relatively simple since all the components are already mixed and packaged in the paper bags. All that is required is to mix the contents of the bag with clean water. The mixing should last only a few minutes resulting in the formation of a uniform mixture. This process can be carried out either with an electric mixer or a conventional concrete mixer.
The content of the bag along with the water is a ready-to-use cement mortar, enough to cover the surface and thickness of a square meter, which means it's a final, ready product. For calculation purposes, for THERMINK 15 sacks are needed for every cubic meter.
Similarly, for PS THERMINK 13 sacks are needed for every cubic meter.
Relative density (special gravity)
THERMINK: 420  ± 10% kg /m3 , PS THERMINK: 340  ± 10% kg /m3
High compressive strength
THERMINK: 1.0 ± 5%  N/mm2, PS THERMINK: 0.85 ± 5%  N/mm2
THERMINK & PS THERMINK: μ=6,65 ± 0,22
Low thermal conductivity coefficient (equivalent to very good thermal insulation behavior)
THERMINK: 0.07 ± 5% W/mK, PS THERMINK: 0.09 ± 5% W/mK
High fire resistance - Non-combustible materials
THERMINK & PS THERMINK: A2fl-s1 (Nonflammable building material)
Good soundproofing properties (properties that set these materials apart from their competition)
PS THERMINK: Rw (C:Ctr)= 32(-1:-2) dB (for thickness 10cm)
THERMINK: Rw (C:Ctr)= 40(-1:-2) dB (for thickness 10cm)
* Certifications from accredited laboratories that confirm the aforementioned properties of the materials are available upon request.
Comprehensive system for the recycle and reuse of polystyrene and/or polyurethane waste to produce thermal and acoustic insulation cementitious materials. These materials lead to the production of two innovative products, THERMINK and PS THERMINK, derived from polyurethane and polystyrene waste, respectively.
Applications of our Technology
Our innovative waste management system is the ideal solution for local and international companies and businesses that are grappling with the challenge of efficient waste management or are interested in entering the thermal insulation cementitious mortars production sector.
Industrial and domestic waste of polyurethane and polystyrene is legally prohibited from being disposed of in landfills and dumpsites. This issue is particularly prevalent in large countries and cities. Our system offers a dual functionality by effectively recycling and reusing these materials simultaneously.
Nicolaides & Kountouris Metal Company Ltd proudly promotes this system internationally. Companies and businesses utilizing our system not only process polyurethane and polystyrene waste but also adhere to all applicable laws and regulations, while promoting corporate social and environmental responsibility. Additionally, we showcase our two innovative and award-winning products, THERMINK and PS THERMINK, which share a common application field and have a broad range of applications.
We are excited about collaborating with other companies, as we eagerly share our technical expertise and experience with them.
Companies that choose to implement this technology will be responsible for the supply of its own Polyurethane and Polystyrene waste, for obtaining all the necessary waste management permits, and for establishing necessary procedures for the collection of these waste materials.
Additionally, they will be obliged to procure Portland 42.5 type cement, which is one of the components of THERMINK and PS THERMINK products.
All other additives included in the manufacture of THERMINK and PS THERMINK products will be supplied by Nicolaides & Kountouris Metal Company Ltd.
These additives will be packaged in paper bags and ready to use.
If the companies do not use these additives as indicated, the production of THERMINK and PS THERMINK trademarked products is prohibited, and all certificates for the final products will no longer be valid.
Advantages for the potential users of our innovative waste management system: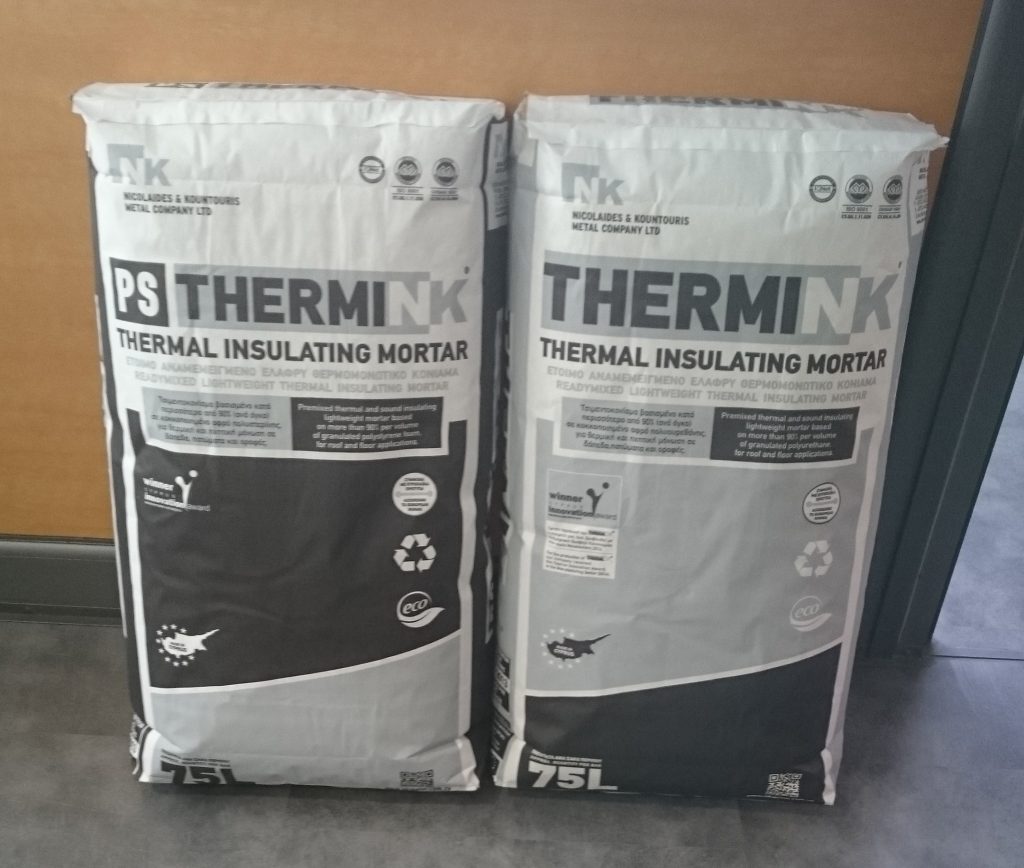 Polyurethane foam and polystyrene are highly voluminous materials with a long lifespan. Therefore, it is highly beneficial that these materials will no longer accumulate in landfills.
Instead, they will be utilized in the production of environmentally friendly and easy-to-use products that do not emit any toxic and/or hazardous gases or waste. None of the raw materials used in the production line (polyurethane foam, polystyrene, cement, additives) are pollutants or harmful to the environment (and humans).
Through the waste management system, Nicolaides & Kountouris Metal Company Ltd aims to contribute to the recycling and reuse of two types of industrial and domestic wastes and hopes to raise international awareness on this particularly challenging and sensitive issue.