NICOLAIDES & KOUNTOURIS METAL COMPANY LTD serves the construction industry by providing standardized and specially designed steel constructions, as well as cold-formed sections, metal roof coverings, and polyurethane thermal insulation panels.
Our objective is to offer our clients technical advice at every stage of their project, from design to installation.
Since 1977, Nicolaides & Kountouris Metal Company Ltd has been a reliable and trustworthy partner committed to finding quality solutions that significantly contribute to the timely and cost-efficient completion of steel constructions customer projects and committed to providing quality building and thermal insulating materials that are designed and manufactured in strict compliance with all relevant European and National standards, laws, and regulations.
46 Years of experience
Since its establishment in 1977, NICOLAIDES & KOUNTOURIS METAL COMPANY LTD specializes in Heavy-Type Steel Structural Constructions and the production of structural/thermal insulation products. We are constantly growing, keeping up with all technological advances in the steel construction sector.

In the past 46 years, we have evolved by undertaking significant and challenging projects including sports facilities, conference centres and large roofs thus establishing ourselves as one of the most important construction companies of industrial, commercial, and residential steel buildings in Cyprus.

At the same time, we have developed into one of the largest manufacturing companies of steel constructions materials in Cyprus. Our entire production line is carried out according to EN 1090-1 and EN 3894-1 with an emphasis on quality control at every stage of the production process. "As a result, we achieve the best possible quality of materials, ensuring the efficient execution of each project. We have successfully completed hundred of projects in Cyprus, while also paving the way for expansion overseas.

At NICOLAIDES & KOUNTOURIS METAL COMPANY LTD we invest in the continuous improvement of our staff's skills and the development of new technologies. With the extensive experience of its owners and the expertise of its staff, our company can undertake the construction and erection of any form of steel construction related to Heavy-Type Steel Industrial Projects, such as Stadium Steel Structures, Commercial Centres, Logistics Centres, Gyms, Bridge Construction, Multi-storey Buildings, Showrooms, Fuel/Gas Stations, Shelters, and Steel Houses.

The company has a design department equipped with all advanced design tools and offers integrated solutions throughout a project. We take on the full execution of a project from original design to final delivery and carry out construction site work providing the necessary equipment. Finally, we are a reliable partner for other steel construction companies as we can provide all the necessary components for a project as well as the necessary technical support to complete it.
NICOLAIDES & KOUNTOURIS METAL COMPANY LTD has one of the largest and best-organized heavy-industry production units in Cyprus, capable of serving even the most demanding projects.
Our modern facilities are in Geri Industrial Area (Nicosia District) on a privately-owned area of 35,000 m2, of which 17,000 m2 are covered space. The facilities include the company's offices, production areas, a machine shop, a state-of-the-art quality control laboratory, a certified training center, storage areas, and outdoor storage and handling spaces.
The company's facilities are fully modernized, with state-of-the-art equipment and implementing the latest technologies. They are, also, well-organized, and specifically designed to allow for the smooth and continuous flow of individual processes. These conditions allow us to efficiently achieve high productivity.
Simultaneous operation of related infrastructures that aim to improve our services and products:
Internal Quality Control Laboratory
The high quality of products manufactured by Nicolaides & Kountouris Metal Company Ltd is ensured through daily production control conducted in its modern internal quality control laboratory. The internal quality control laboratory is also used for the development of innovative products and for research implementation in collaboration with reputable academic institutions and research organizations.
Our training centre holds accreditation from the Cyprus Human Resource Development Authority (HRDA) and is dedicated to the ongoing education and training for personnel exclusively in the construction industry. This high-quality certified centre was created within the framework of the "Training Infrastructure Enhancement Program" initiated by the HRDA. It is approved as a Vocational Training Structure (VTS: K000682) as well as a Vocational Training Centre (VTC: D000978). The company organizes and holds multi-level business training programs aimed at improving the knowledge and skills of technical and managerial personnel both internally and externally. It is our strong believe that well-trained personnel incorporate a company's experience and represent the driving force towards success and growth. Follow our page on Facebook to stay informed about upcoming seminars/training programs organized by our training centre.
The company has a fully equipped machine shop exclusively dedicated to meeting its internal needs, such as the development of special constructions and the immediate repair of its equipment
Human Resources
Our greatest asset is our dedicated and passionate staff, who consistently go above and beyond to exceed expectations. Their unwavering commitment to our company and their drive to achieve our goals are complemented by their expertise and skills. We continuously invest in their professional growth by offering on-going education and training opportunities, allowing them to showcase their talents. Our modern training centre organises and hosts in-house seminars and programs that aim to enhance the capabilities of our entire workforce.
Collaboration with universities
Nicolaides & Kountouris Metal Company Ltd embraces challenges and demonstrates a strong interest in participating in research programs related to its fields of activity.
Through our Research and Development Department we seek and encourage collaborations with universities for conducting tests on existing products or for developing new products.
Additionally, our company periodically organizes visits for students, professional associations, and young engineers to its facilities to update them on new products and technologies
To submit proposals for joint participation in funding programs as well as to organize visits to our facilities, please contact us via email: nkm@cytanet.com.cy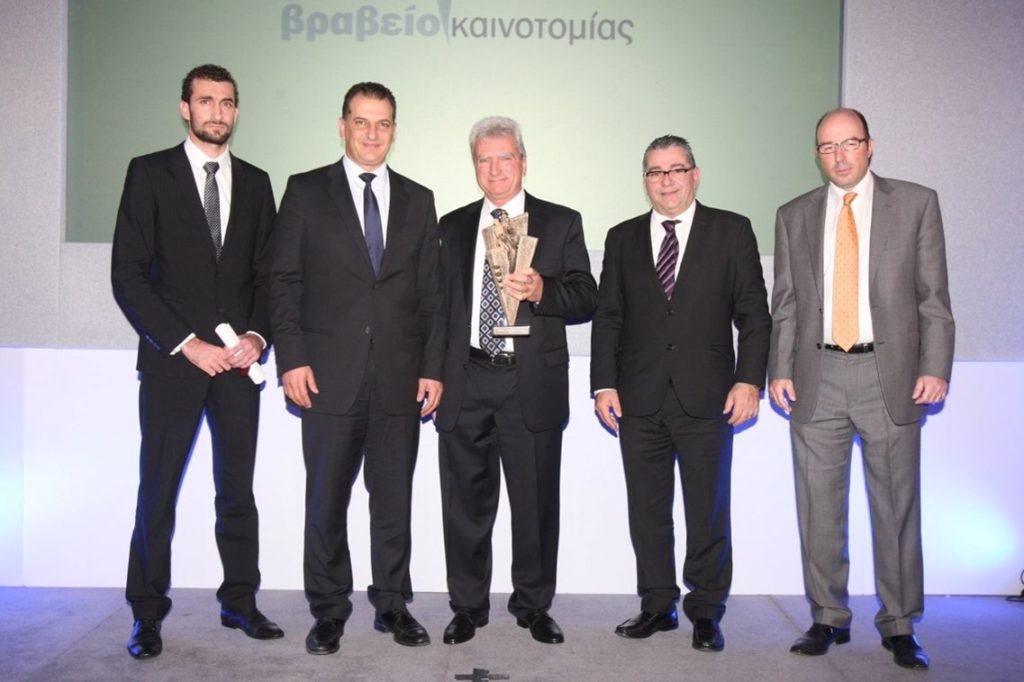 For developing a process to recycle polyurethane waste leading to the production of thermal insulating cementitious mortar, Nicolaides & Kountouris Metal Company Ltd was awarded the Cyprus Innovation Award in the Manufacturing Sector (2014).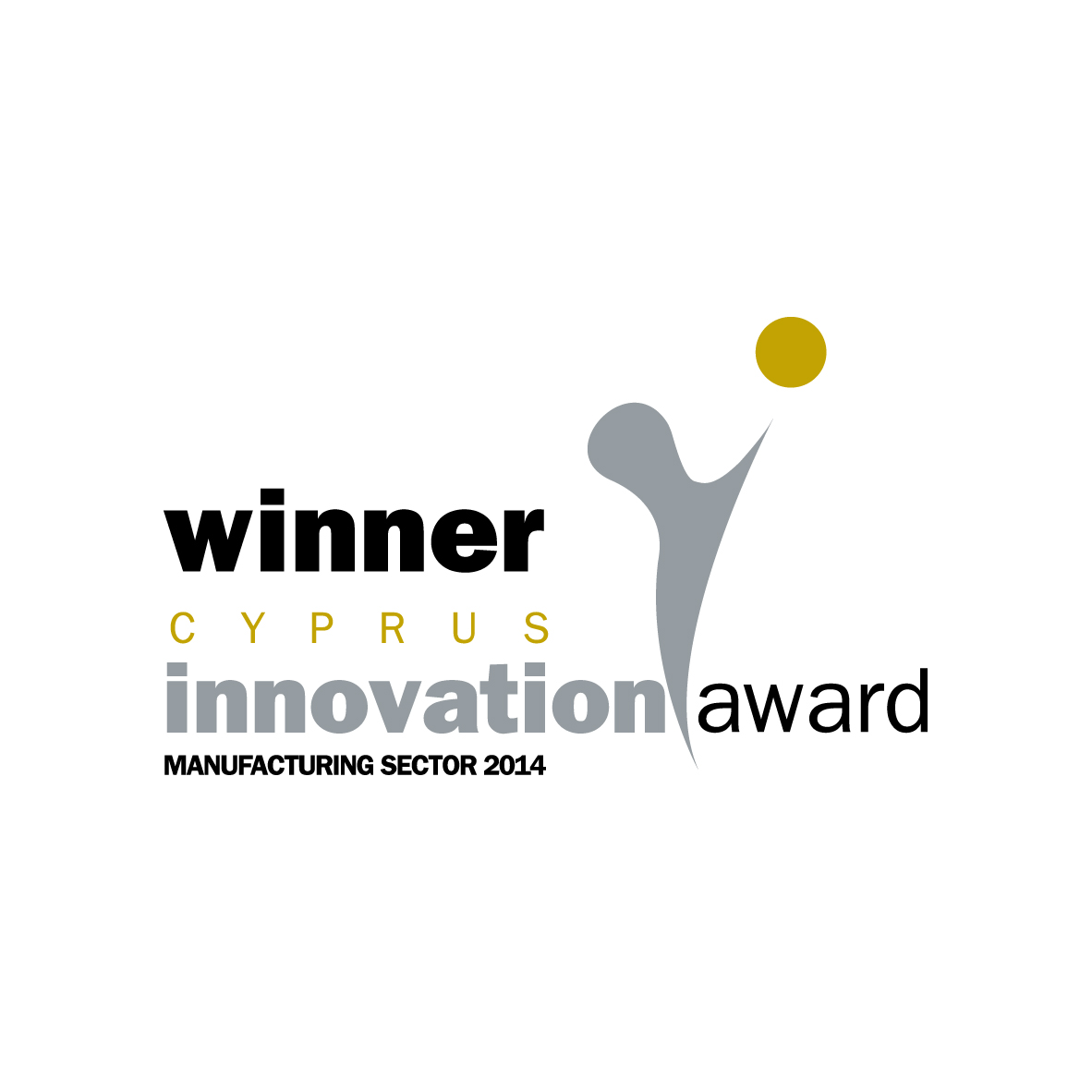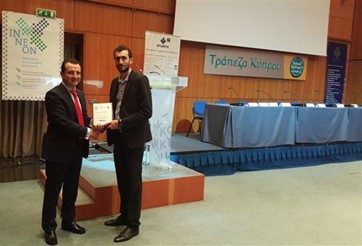 For developing a process to recycle polyurethane and polystyrene waste leading to the production of thermal insulating cementitious mortars, Nicolaides & Kountouris Metal Company Ltd was awarded the First Prize of Ecological Innovation by the European Platform Inneon (2016).